Indianapolis Chiropractor – Dr. Matthew Ferris
Chiropractor in Indianapolis: Your Partner in Revitalizing Your Health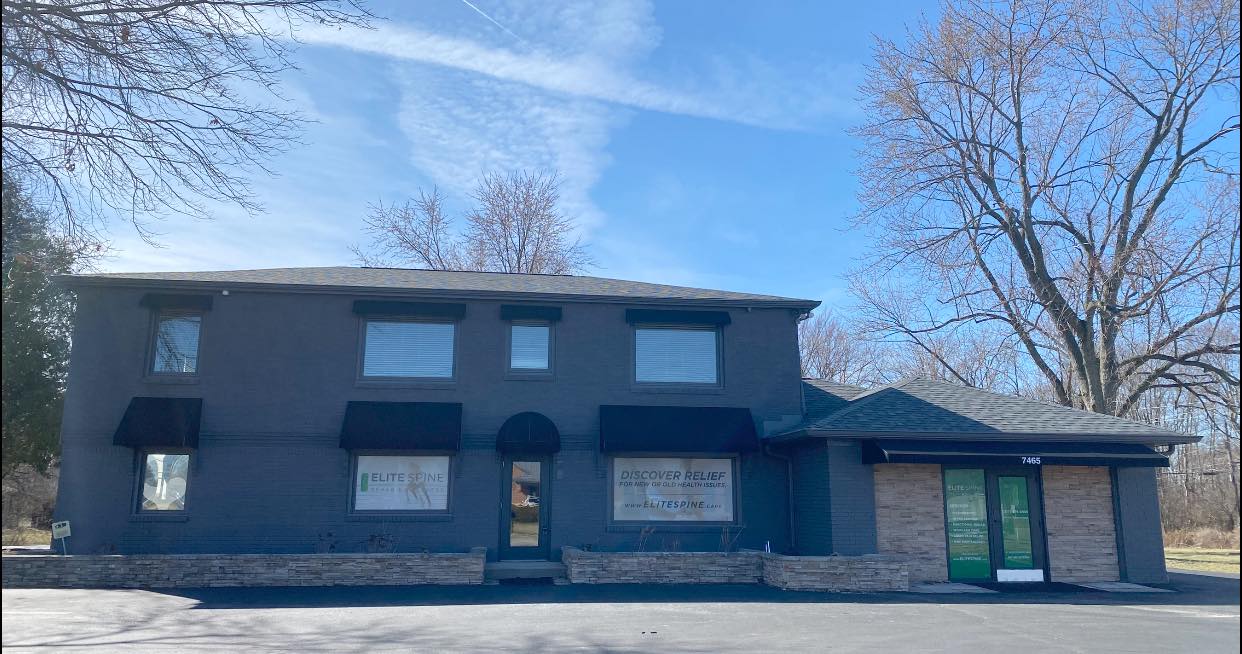 Dr. Matthew Ferris of Elite Spine Chiropractic is your trusted NUCCA Chiropractor in Indianapolis. Book your consultation today to get the best care for your misaligned cervical spine
Searching for exceptional chiropractor in Indianapolis, IN? Dr. Matthew Ferris of Elite Spine Chiropractic is a great choice! As one of the few NUCCA doctors in the Indianapolis area, Dr. Ferris offers transformative spinal adjustments that go aim to restore balance in the body and revitalize health. Our office is 22 minutes away from Downtown Indianapolis if you will get on I-70 E from N Delaware St and take I-465 N/I-69 to Shadeland Ave in Lawrence Township. The office is also nearby other cities in Indiana, including:
Castleton

Allisonville

Lawrence

Pleasant Acres

Mt. Comfort

McCordsville

Fishers

Meridian Hills

Crows Nest

Carmel

Noblesville
The clinic is nearby clubhouses, golf courses, and nature parks. While in the area, you can also visit popular tourist spots like the Benjamin Harrison Presidential Site, James Whitcomb Riley Museum Home & Visitor Center, Soldiers & Sailors Monument and the Indiana State Museum. Known as the "Crossroads of America," this city offers a rich cultural tapestry that caters to all kinds of travelers. Whether you're a sports enthusiast, art and history buff or a foodie, you will find Indianapolis worth visiting.
NUCCA Chiropractic in Indianapolis Stands Out For a Reason
Elite Spine Chiropractic stands as a beacon of specialized care in Indianapolis, distinguished for its focus on the highly advanced NUCCA technique. Dr. Matthew Ferris is among the select group of chiropractors trained in this precise form of spinal adjustment. This places him in an exclusive league of practitioners not just in Indianapolis, but across the United States. 
Opting for NUCCA adjustments with a chiropractor in Indianapolis like Dr. Ferris offers unparalleled advantages: 
The technique is exceptionally gentle, making it suitable for patients of all age groups.

It focuses on adjusting the upper cervical vertebrae, providing a higher degree of spinal correction and support.
Benefit from Gentle Chiropractic Care in Indianapolis
If you're seeking a specialized approach to spinal health and overall well-being, NUCCA is a worth-it option to consider. NUCCA is a unique method that hones in on the atlas bone, located at the junction where the spine meets the skull. This technique is gentle, using minimal force, making it suitable for individuals across all age groups. By focusing on this crucial area, NUCCA adjustments from an Indianapolis chiropractor aim to bring the entire spine into optimal alignment, which in turn helps to harmonize the body's systems. 
Patients often report significant relief from chronic pain, improved posture, and even alleviation of recurring health problems such as the following:
By addressing this foundational area of the spine, NUCCA offers a comprehensive approach to health that aims for long-lasting results. It's a specialized form of care that many find to be an invaluable addition to their health regimen.
Come to Our Office and See Our Chiropractor in Indianapolis
Office Address:
 7465 E 82nd St, Indianapolis, IN 46256
Office Phone Number: (317) 218-7981
Office Hours:
Mon: 7:00am – 3:30pm
Tues & Thurs: 12:00 – 5:30pm
Wed: 6:30 – 11:30am
Fri: 7:00 – 11:30am
Sat & Sun: CLOSE
Book Your Appointment for Improved Health:
You deserve to enjoy a healthier and happier version of you! If you live in Indianapolis, Castleton, Allisonville, Lawrence, Pleasant Acres, Mt Comfort, McCordsville, Fishers, Meridian Hills, Crows Nest, Carmel, and Noblesville, vicinity, you are within a few minutes of receiving outstanding NUCCA adjustments from Dr. Matthew Ferris of Elite Spine Chiropractic.
Check out our practice reviews on Google My Business.
Elite Spine Chiropractic || Dr. Matthew Ferris, DC
Office Address:
  7465 E 82nd St, Indianapolis, IN 46256
DIRECTIONS
Office Phone Number:
 (317) 218-7981
Office Hours:
Mon: 7:00am – 3:30pm

Tues & Thurs: 12:00 – 5:30pm

Wed: 6:30 – 11:30am

Fri: 7:00 – 11:30am

Sat & Sun: CLOSE