Erchonia's Zerona Z6 is a full body fat loss treatment that allows clients to target areas of stubborn fat, and is the first laser specifically designed for body contouring. The technology is FDA Market-Cleared, non-invasive and clinically tested. Applied externally, the laser targets excess fat by emulsifying fatty tissue through the use of cold laser technology developed by Erchonia. It provides an alternative fat loss treatment without the adverse side effects associated with surgical and other weight loss procedures like liposuction and body wraps.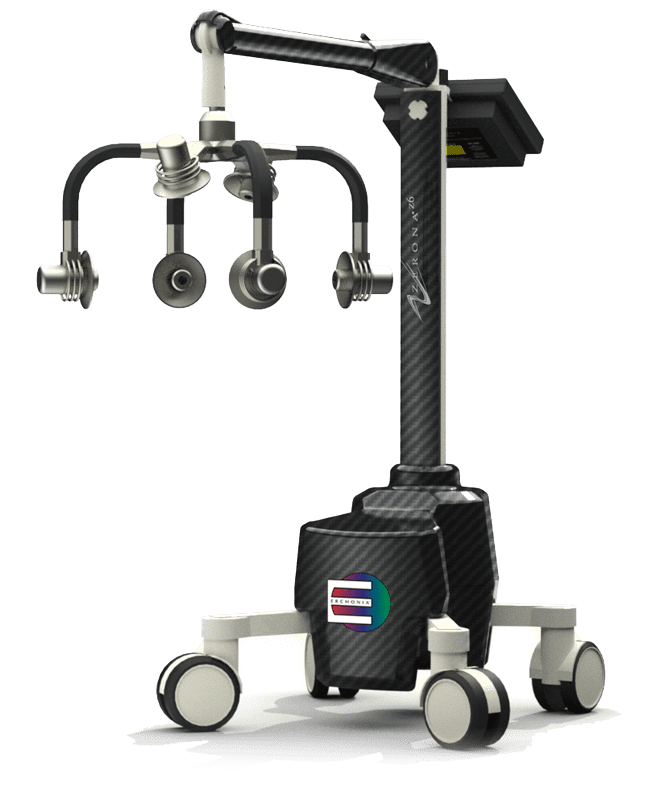 The technology employed by the Zerona Z6 laser was initially developed as an adjunct to liposuction procedures to help speed up the recovery process. However, it was found that these cold laser treatments could be used as a stand-alone procedure that promoted the liberation of stored intracellular fat.
Zerona utilizes cold laser treatment, also called low-level laser technology (LLLT). This "cold" laser technique uses low levels of light that are not enough to heat your body's tissue.
When it's used cosmetically to target fat cells, the Zerona procedure creates an overall body slimming effect that can be used to reduce fat in your: Waist, Chest, Pecs, Back, Neck, Arms, Thighs, Hips, Ankles, and more!
The Zerona Z6 laser uses low-level laser stimulation to disrupt the membrane of fat cells. This disruption induces the formation of a transitory pore that causes the fatty material of the cell to seep out and move into the interstitial space regulated by the lymphatic system. The result is that fat cells within adipose tissue are shrunk instead of being killed, which can be harmful to the integrity of bodily tissue.
Zerona Non-Invasive Fat Loss Procedure
Zerona Z6 is a low-level laser used to target problematic areas of stored fat. Most clients who undergo the Zerona process focus on their waist, thighs and hips, but it can also be used on various other problem areas such as the arms, neck, ankles, chest and back due to it's clearance to treat the overall body.
The procedure is straightforward and causes no side effects. Your Zerona provider will have you lie on a comfortable table on your back. Six lasers will be applied to target areas of fat simultaneously for approximately 20 minutes. You'll then lie on your front, where the process will be repeated. By undergoing this 40-minute procedure as few as 6 times, you can see quality results in fat loss.
Scarless   |   No Side-Effects   |   Non-Invasive
Zerona's Clinically Tested Fat Loss Treatment
The cold laser technology behind the Zerona procedure is both clinically tested and proven effective as a fat loss treatment. The Zerona technique has been clinically researched using multiple double-blind, placebo-controlled, randomized, multi-site studies. The results speak for themselves. Most clients lost an average of 3.52 inches from the circumference of their waist, thighs and hips, while the placebo group only lost about a half inch.
Why Clinically Tested Fat Loss Treatments Are Important
If you're looking to lose fat, there are tons of companies to choose from. They boast of instant results and guarantee to help you lose weight both quickly and safely. However, you'll find that many of these claims are not only false but downright dangerous. In fact, most other forms of fat loss treatments harm the fat cells, while Zerona is specifically designed to avoid doing so.
Clinical testing ensures that a fat loss procedure is safe and effective. Zerona-Z6 has undergone multiple clinical studies, so clients can have confidence that the treatment works with proven results. Plus, these trials and FDA Market-Clearances confirm that the Zerona procedure is safe.
Thousands of clients have now seen positive results using the clinically tested Zerona laser.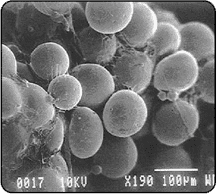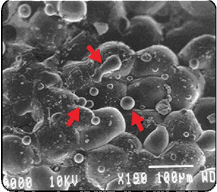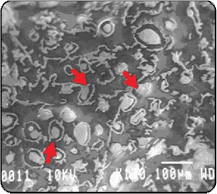 What if we told you that fat cells were essential to the health of your body's day to day functioning? Yes, fat cells. Those burdensome cells that you struggle to lose with hours at the gym and days of sugar-free, low-carb diets. They're actually important pieces of your body's overall health and functioning. Sometimes, we just have enlarged fat cells, a problem that Zerona Z6 can solve without harming them.
A Different Take on Fat Cells
Most of us think of our fat cells as the enemy, simply accumulating "volume" to form saddlebags, love handles, and muffin-tops, basically robbing us of our youthfulness and self-confidence. Because of this, many turn to elective procedures that focus on the elimination of fat calls – procedures like liposuction or fat-freezing techniques. However, as intuitive as this might seem, recent medical research into how fat cells actually work now tells us that this approach, in the long run, is not only ineffective, it could actually be counterproductive. Statistics show that killing fat cells can at best provide temporary improvement in your appearance, and within the first year, the fat cells will regenerate or grow larger in new areas of your body to compensate for what was taken (perhaps our organs attempt at healing itself). This can result in those killed fat cells regenerating up to 300 billion within 4-5 years.
Why Fat Cells are Important
Our fat cells are complex and dynamic entities that affect an astounding number of bodily functions. This endocrine organ actually supports the processes that keep us lean, and assists our bodies with the following functions:
Helps Regulate Metabolism

Supports Immune system

Produces hormones and proteins

When healthy, assists the liver in processing or removing fat and toxins, and our muscles in

keeping blood sugar down
Healthy fat cells play an important role in our bodies and ensure that our bodies are functioning properly.
Why Enlarged Fat Cells are Harmful
When fat cells are enlarged, they don't produce enough of the hormone, Adiponectin, and the liver becomes less efficient, muscles cannot use glucose for energy, more fat gets stored, and there is an increase in blood pressure. Enlarged fat cells can send our entire body into dysfunction, and while they are good when they are lean and healthy, all you need is a few Zerona Z6 treatments to reset those cells! This cell-reset will improve all of your fat cell's major functions, and help you drop inches!
How Zerona Z6 Helps
It's time to stop seeing your fat as the enemy, and treat it as an organ! With the importance of fat cells in our body's day-to-day functioning, cutting out or killing fat cells is certainly not the answer! Zerona Z6 lasers safely penetrates your fat cells, which causes them to release their fatty content for safe removal from the body by the lymphatic system, while keeping the fat cells themselves. These cells now begin to act and function like healthy, lean fat cells again!