Experience Life-Changing Upper Cervical Care at Elite Spine Chiropractic
Why Upper Cervical
Learn about our gentle approach
to spinal care.
What to Expect
Learn what to expect as a new patient of Dr. Ferris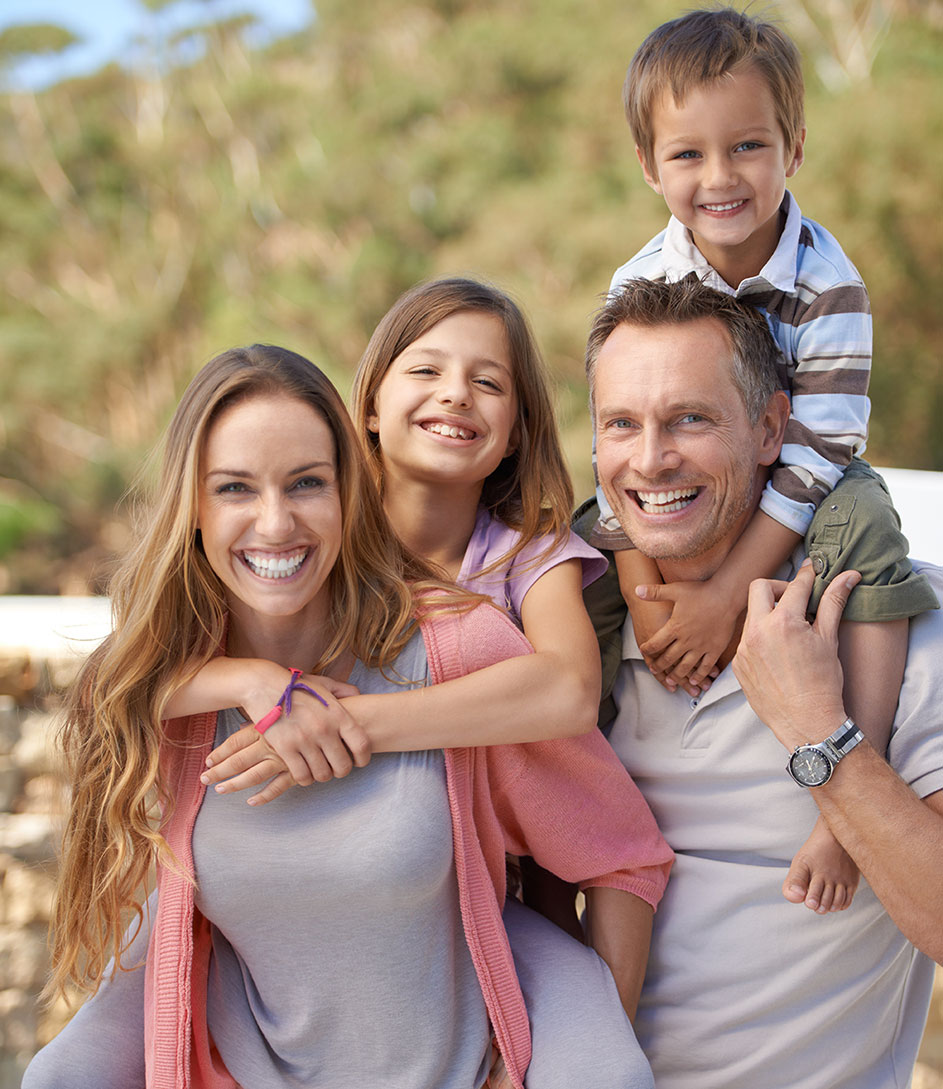 Making First-Rate Upper Cervical Care Within Reach for the Indianapolis Community
Elite Spine Chiropractic aims to empower families to make better health and wellness choices with upper cervical chiropractic care. Our upper cervical chiropractic doctor, Dr. Ferris studies each case carefully, ensuring that we provide helpful adjustments to every ailing patient in Indianapolis.  
By providing careful atlas correction, we help address patients' common complaints that strongly connect to nervous system problems. There are undoubtedly many things that our upper cervical doctor can help you with. We look forward to helping you lead a healthier life starting today.
Precise
Imaging taken prior to the first correction allows us to "see" the exact position of your spine. Careful analysis reveals a precise correction formula used to restore your spine to its proper alignment.
Gentle
Upper Cervical is a very gentle chiropractic technique that involves absolutely no "popping" or "twisting" of the neck or back. The precision of the adjustment allows us to work smarter, not harder. You'll be amazed at how gentle and precise the adjustment is!
Effective
By correcting the entire spine and not just the problem areas, the body is able to stay corrected for longer periods of time, allowing for better recovery.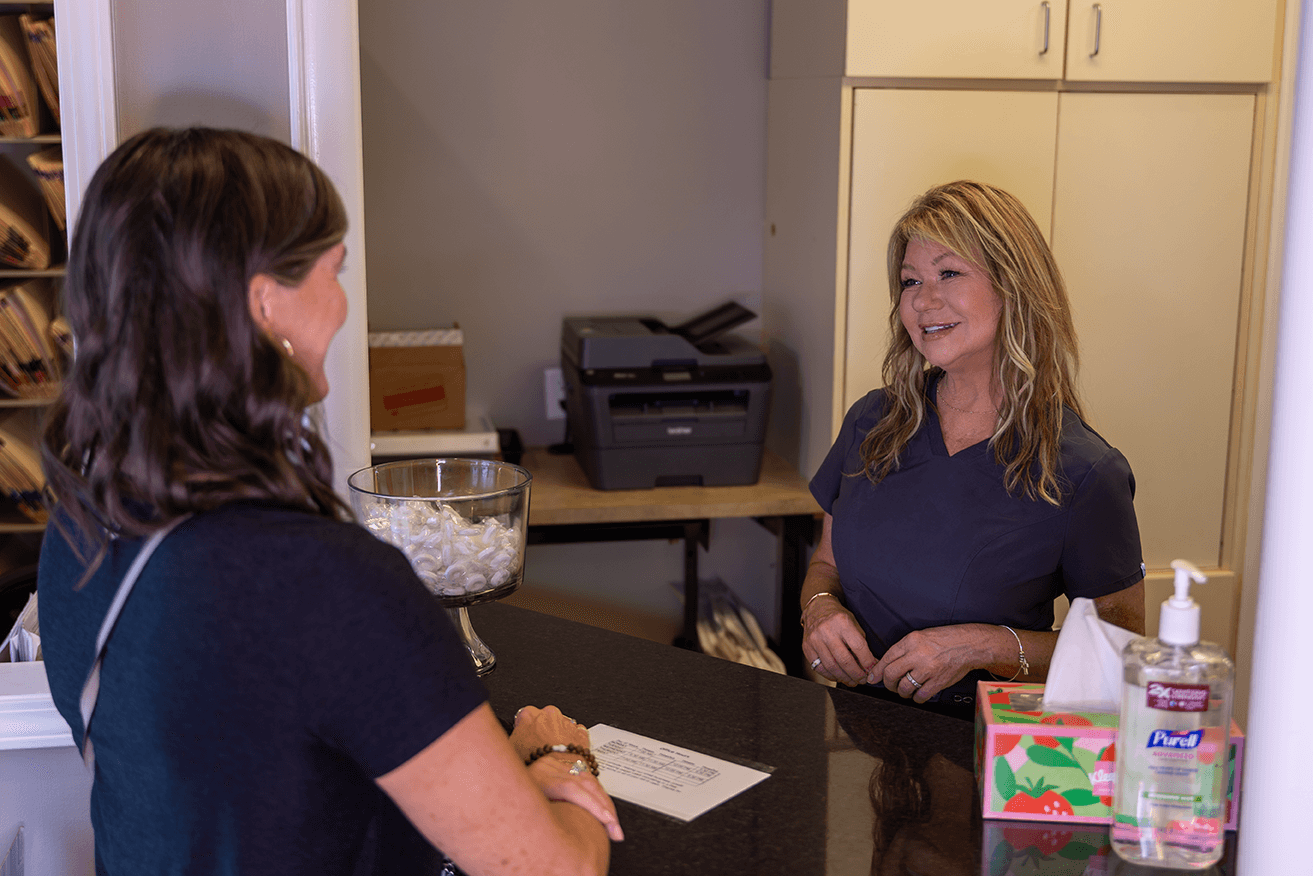 Consultation
We do a free, in-depth, health consultation, history and posture check to where we will listen to you and your needs. We will discuss any issues you are experiencing and what is needed to get your life back. At this point we will determine if you would be a good fit for upper cervical chiropractic care.
Exam & Xrays
A comprehensive physical examination will test your reflexes, range of motion, and more to give us an accurate assessment of your health. This will allow us to objectively determine what is needed to dramatically improve the quality of your life.
Our digital Xray imaging system will show us the current positioning of your spinal bones as well as the condition of your spine and safety of adjusting. This data will be instrumental in giving you specific care for your specific issues.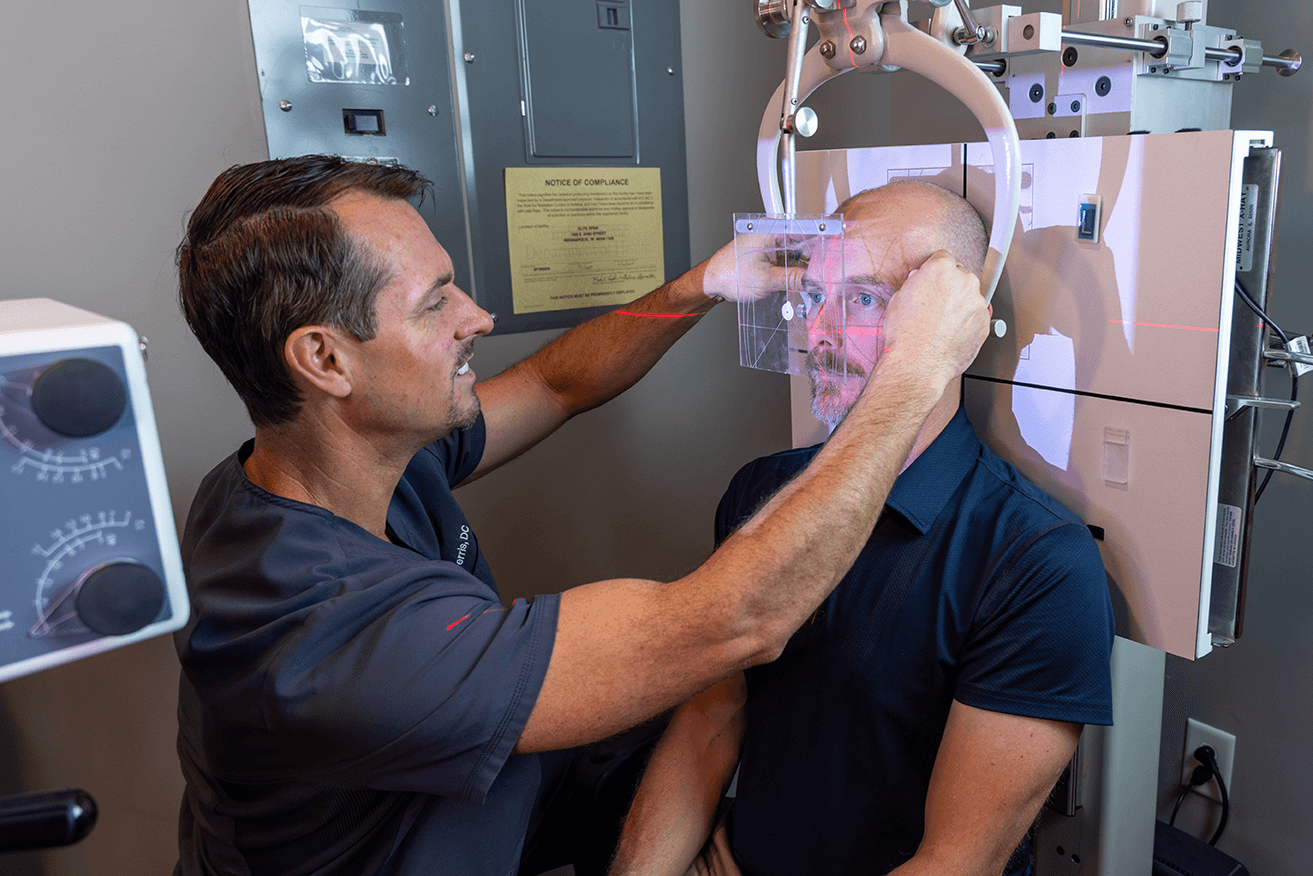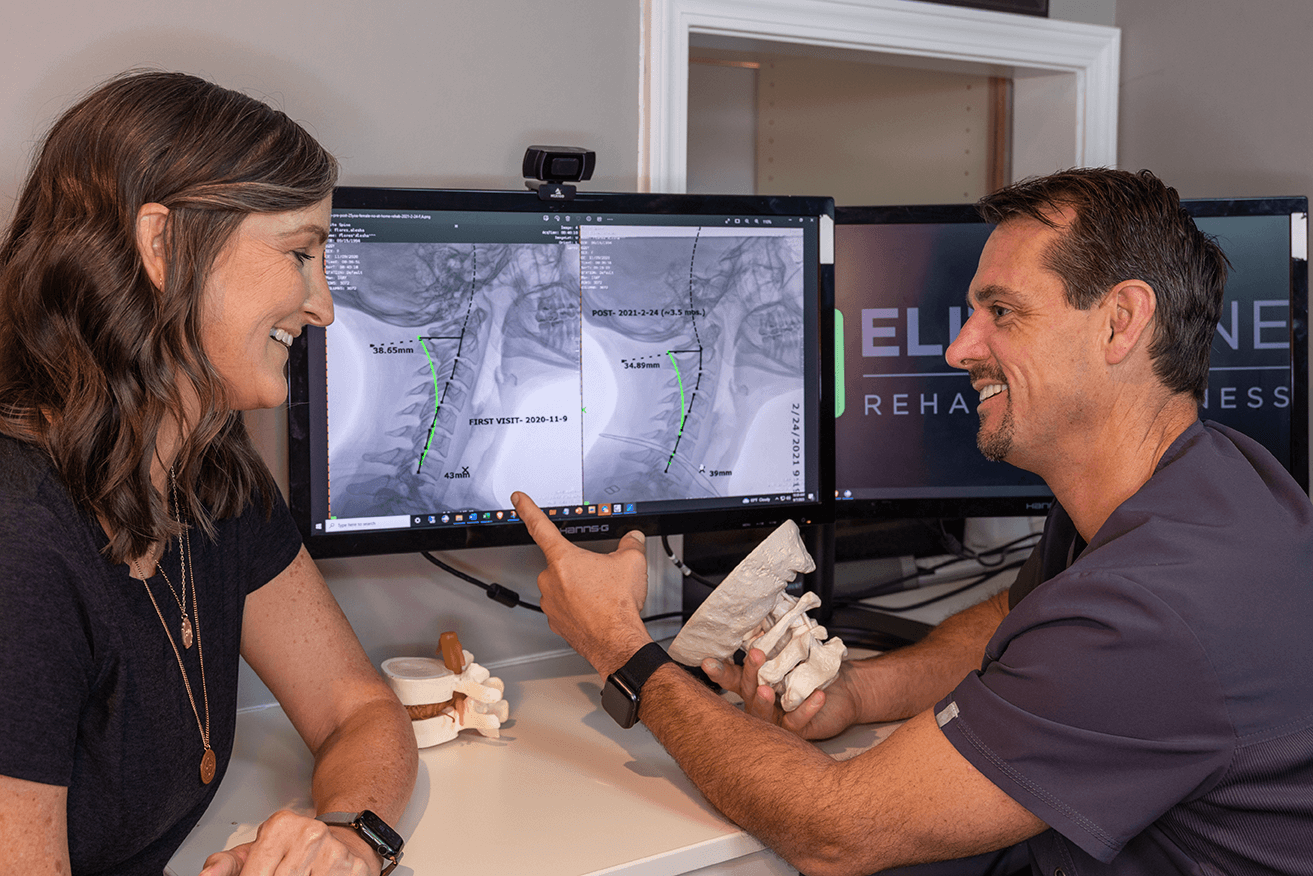 Analysis & Report of Findings
We thoroughly analyze your Xray images to clearly identify any subluxations or misalignments in your spine. This analysis will help us know how to provide accurate and specific corrections. We will go over our analysis with you and show you what we found, including the strategy to correct any issues.
1st Correction
Now that we know your specific misalignment, we will perform an adjustment to correct the problem. The gentile, precise, and effective technique involves no twisting, popping or cracking. After the correction we want to give your body ample time to acclimate so we will have you rest 1 to 2 hours.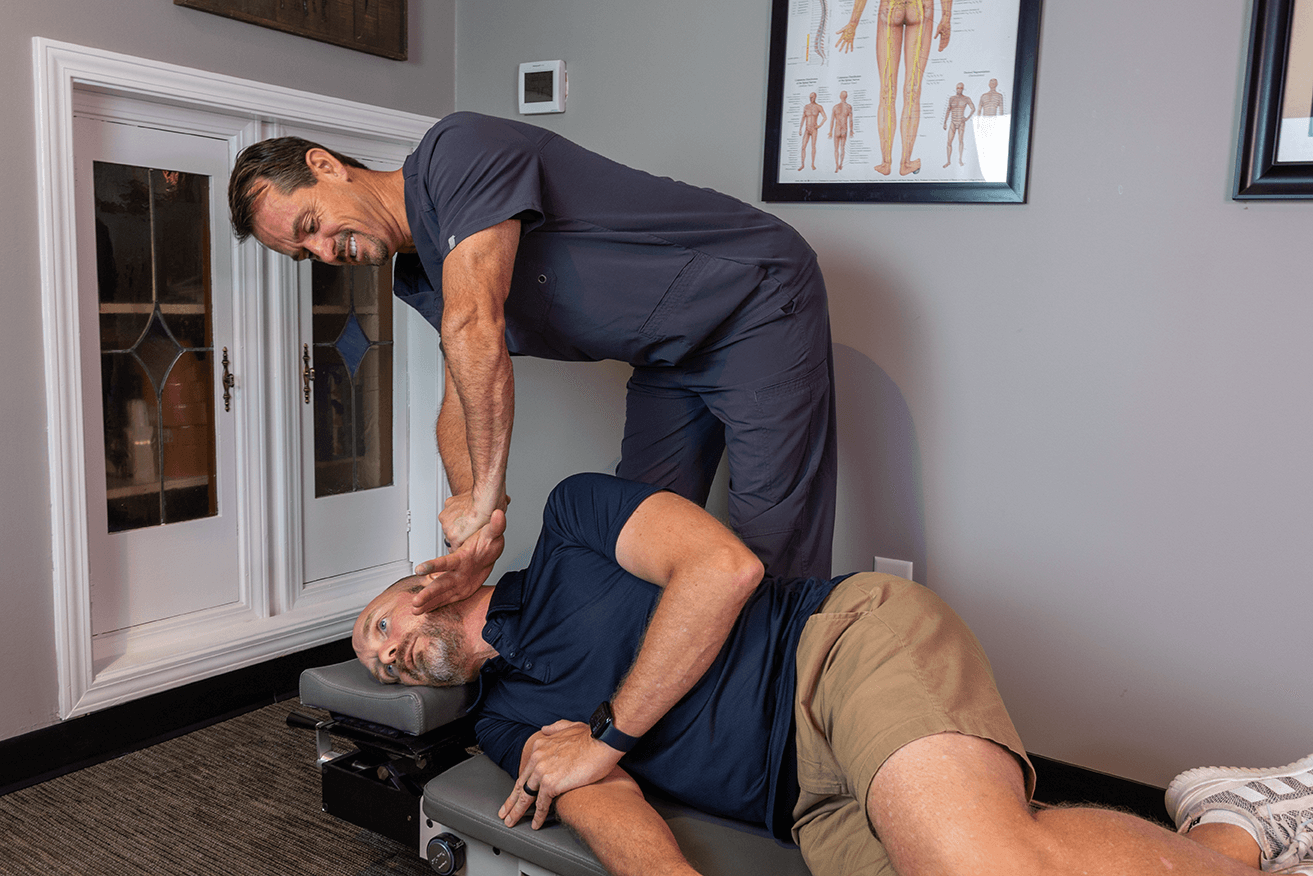 Are you suffering? Is your body telling you something is wrong and
isn't working correctly? Explore a different approach to maintaining health.